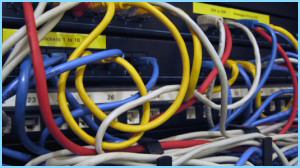 Not only does the B2B Club give you a dedicated place where you will be able to promote your business through our Directory, soon with our unique Networking facility you will be able to contact and make friends with other businesses and suppliers!  Your own business-to-business community network.
Full Networking Facilities Coming Soon
Using our Networking opportunity you will be able to send personal messages to other users, add other business colleagues as friends, add photos, do a status update and especially help promote your business to the B2B Club community.  In the same way anyone can comment and share information on Twitter, Facebook, MySpace and other "social" networks – the Networking will be an exciting new development in communication designed specifically for the "business" networking community.
At most 'networking' events business people attend, they find few other business they are interested in doing business with, and, equally few businesses interested in them.  Unlike these time consuming and often wasted time events, with the Networking online operation you will be able to 'network' with those businesses you want to deal with who in turn want to 'network' with you.
Although, the B2B Club is open to all business people and companies from small to large, regional to national organizations, one of its primary concerns is to help foster local business development.  Doing business with other local businesses could save your business time and money and make local business more efficient and prosperous.  The B2B Club is designed to help local businesses keep in touch and improve links with the local business network community.