About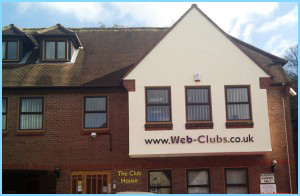 The B2B Club is a specific online club created by Web-Clubs Limited for the business community. Web-Clubs has been in business since 2000 and at the forefront of email marketing. Web-Clubs has created a number of specialist online consumer clubs free to join, which gathers like-minded people together to present a receptive audience for many new media marketing needs.
With the B2B Club we have now developed a club designed especially for business people. A club we hope business members will find not only useful, but also, help them save money.
Web-Clubs does not sell products or services directly to its members, but through permission-based marketing, which allows companies to contact member with their relevant message. To date, 6 specialist consumer clubs have been launched with a combined membership of over 4 million across the various clubs.
Total unique members is in the region of 1.5 million.
Two other general clubs provide additional email contact services: Club Offer that deals with single entry promotions and our Net Offers service which caters for multiple promotion entries. More information about uscan be seen at www.web-clubs.co.uk.
The three Directors are:
Terence Lundberg, Chairman and Chief Executive
Anthony O'Sullivan, Managing Director
Company Secretary:
Registered Office:
The Club House,
East Street,
Chesham,
Buckinghamshire,
HP5 1DG

Email: info@web-clubs.co.uk

Telephone: 01494 240 150